Whether it's your 10th or your 50th, each anniversary is a milestone deserving of recognition. As you joyfully celebrate your commitment to each other, it is our commitment to you to create an event that will delight your guests and exceed your expectations. From an intimate anniversary brunch to a lavish cocktail reception and sit-down dinner, you can be assured of an event worthy of this occasion. Our dedication to culinary excellence and outstanding service in inviting surroundings create lasting impressions and anniversary memories to be long cherished. We pride ourselves on making your anniversary celebration as memorable and unique as the wedding day you're honoring.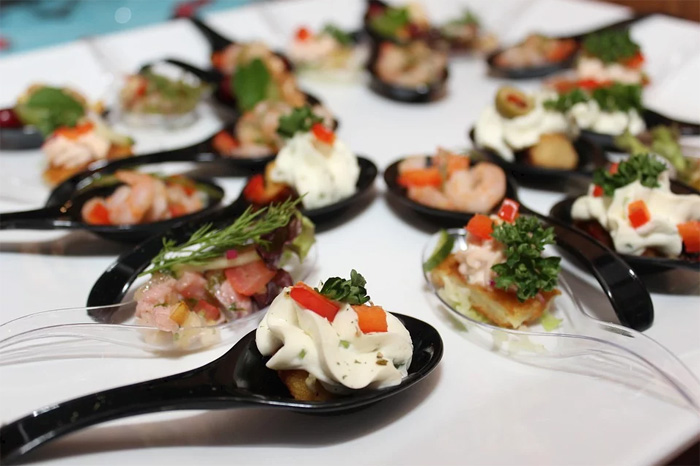 Whether you envision clinking champagne glasses at a sumptuous brunch or sipping martinis at a cocktail soiree, The Grand offers expertly executed menus perfect for your event or celebration.
THE DAZZLE IS IN THE DETAILS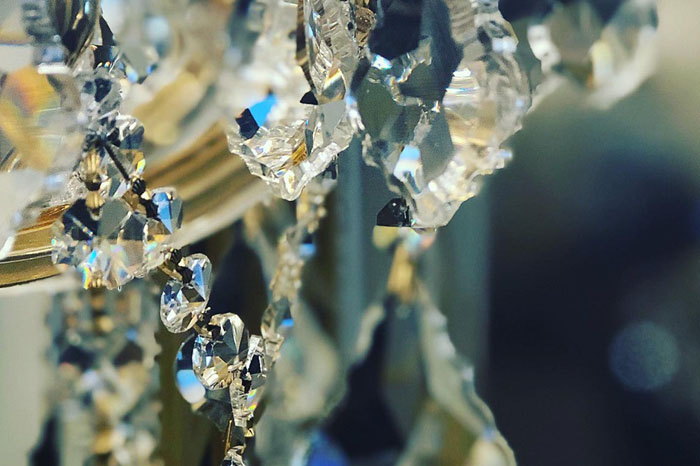 Swarovski crystal chandeliers, exclusive Versace tile, state-of-the-art lighting and Bose sound are just the beginning.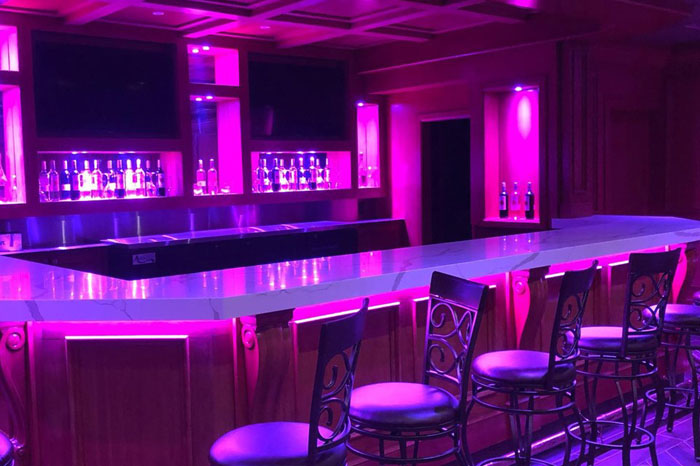 This luxe pre-event room boasts a stylish bar and fireplace, ornate woodwork, coffered ceilings and dramatic LED lighting.
Making your anniversary celebration as memorable as the wedding day you're honoring.
In Person and Virtual Appointments
It is our pleasure to meet with you in person for a tour of The Grand or "virtually" via FaceTime, Skype or Zoom.
Call or email us and we'll happily schedule a time to meet with you however you feel most comfortable.
Now, as always, offering you a truly personalized experience is our highest priority.